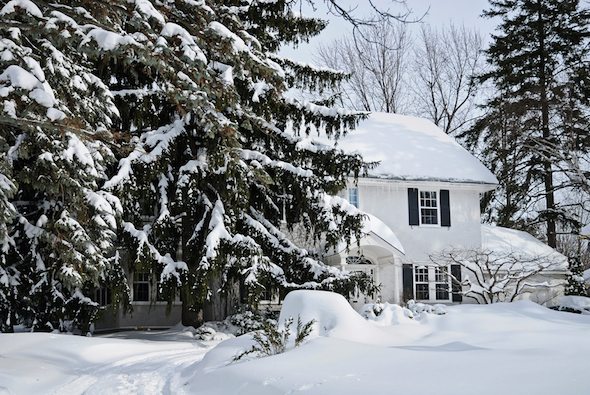 Spring is typically considered to be the busiest season in the real estate market. But according to a recent report, homes listed for sale in the fall are more likely to sell within six months than those listed in the spring and in the summer. What's more, compared to homes listed in other seasons, the houses that are listed in the winter spend six to eight fewer days on the market.
If you're planning to list your home during the fall or the winter, you may need to adjust your strategy to keep buyers interested. Here are some ways to appeal to homebuyers if you're waiting until things cool off to sell your house.
1. Prepare Your Home for the Cold Weather

When you're selling a home in the fall or the winter, buyers are more likely to pay attention to your HVAC system and whether the windows in your house are insulated. Changing your air filters and weatherstripping your doors and windows is important if you don't want buyers to be concerned about staying warm.
You may also want to consider having your chimney cleaned and inspected if you have a fireplace. If you want to go all out, you could think about making your windows and doors more energy efficient or replacing your HVAC system entirely if you've had it for a while.
2. Add Curb Appeal

Yellow grass and piles of leaves probably won't add much in terms of curb appeal. While there's not much you can do about those kinds of things, there are ways to give the outside of your house some personality.
If you've got a front porch, for example, you could spruce it up with some new rocking chairs or seasonal decorations. And if you want to highlight your home's best features, you can include pictures of how it looks in the spring or the summer in your online listing.
3. Warm Things Up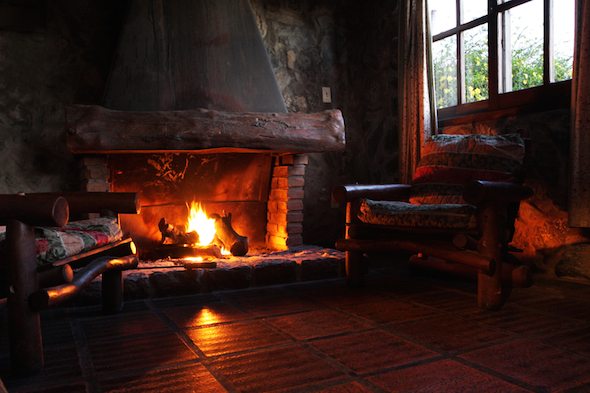 When it's chilly outside, it's important to make buyers feel warm in more ways than one. Aside from keeping your thermostat at a comfortable level, it's a good idea to make your home seem inviting.
Adding decorative touches like candles or natural accents like pine cones can make buyers feel at home. Covering your living room and kitchen walls with a warm (but neutral) paint color can also heat things up.
4. Appeal to Buyers' Senses
The fall and winter months are associated with certain smells and flavors (think: pine needles, cinnamon, peppermint and pumpkin pie). Beyond setting the mood with decorations, you could try appealing to buyers' senses in multiple ways.
For example, if you're hosting an open house you could keep hot chocolate and pumpkin muffins on hand for visiting buyers. If you don't want to go that far, keeping a scented candle burning in the background or playing some holiday music can work wonders.
5. List Your Home at the Right Price

During the fall and winter months, it's particularly important to avoid setting your listing price too high. If there are fewer homes on the market, you'll have less competition. But if your asking price seems expensive or unaffordable, you could scare away potential buyers.
Before listing your home, it's a good idea to find out what similar homes in your area are selling for. That way, you can pick an appropriate asking price.
Related Article: Top 5 Tips for Picking the Right Asking Price
Final Word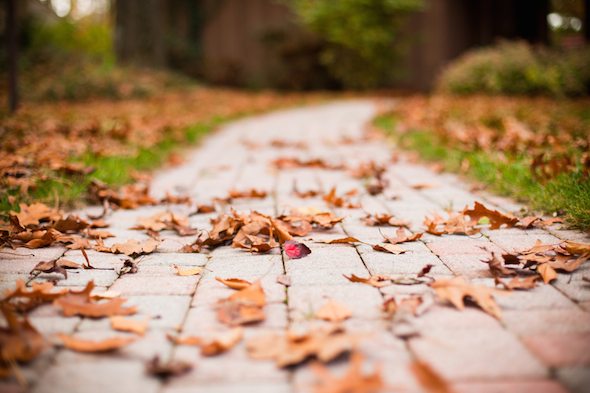 Not interested in competing with hundreds of home sellers? You might need to consider putting your home on the market in the fall or the winter. Using the tips and tricks that we've mentioned can help your home to stand out. Hopefully you'll be able to find a homebuyer and seal the deal before the spring arrives. Good luck!
Posted
by